Tēnei te mihi maioha ki te whānau i Wakatipu, i Tahuna hoki, tēnā koutou katoa!
Whānau arrived at the hui with their tamariki - the youngest was just 3 weeks old; rangatahi came in after having a swim in Wakatipu moana; extended whānau travelled together from as far away as Wanaka and Murihiku. It was a warm and welcoming evening for everyone including for the KUMA board members (Karen, Toni, Marelda and Claire) arriving from Ōtepoti. Kia ora mō te pōwhiri, mo tōu koutou manaaki ki a mātou!!
The staff at Blue Kanu Restaurant (Blue Kanu is a KUMA member) booked out the restaurant for us to hold our hui, and allow us space to kōrero and listen to presentations. Surrounded by Pacific and Māori art works and music, we felt right at home. We have to mention the kai: a table full of Blue Kanu Pacific/Asian flavoured specialities described as "cultural soul food designed to float your boat!" which it certainly did throughout the evening. Te Puni Kōkiri was acknowledged for providing financial support as well as for Karen's fantastic organisation..
During the evening, whānau heard from some of the organisations that are specifically mandated to provide advisory and in some cases financial support to Māori business people and enterprises. Presentations were made by representatives from TPK (Karen); Te Putahitanga o Te Waipounamu (Hayden) and Ngāi Tahu Tribal economies (Aimee). Whānau were interested in upcoming funding rounds and how to apply for business coaching, investment and grants, so having TPoTW and TPK there to answer questions was hugely valuable to them. There was a forum discussion on developing KUMA connections in Central Otago, and whanau were keen to hold regular breakfast meetings and workshops supported by the KUMA board in Dunedin. A business card draw saw two whānau win a box of Ira Inspiration cards.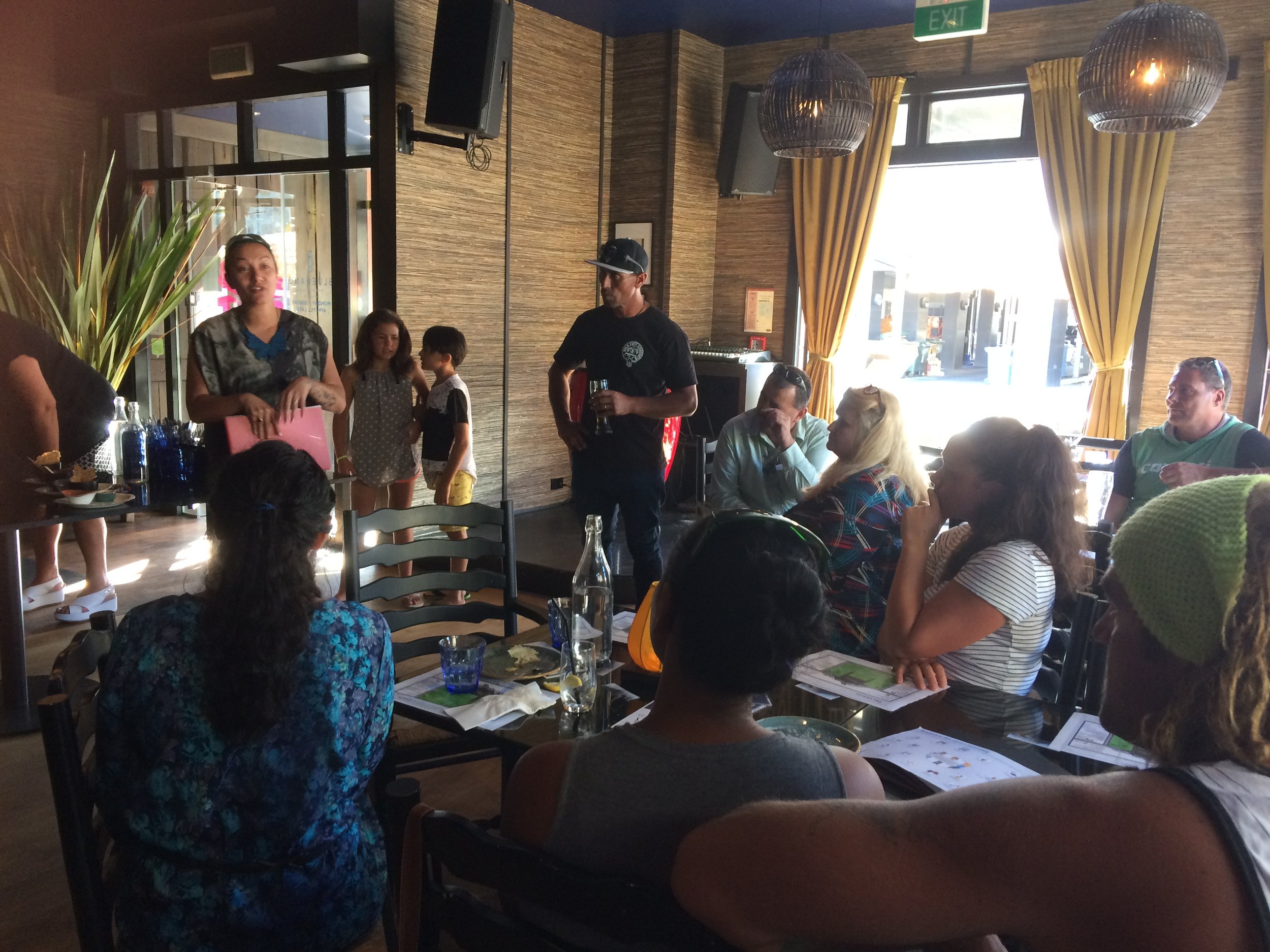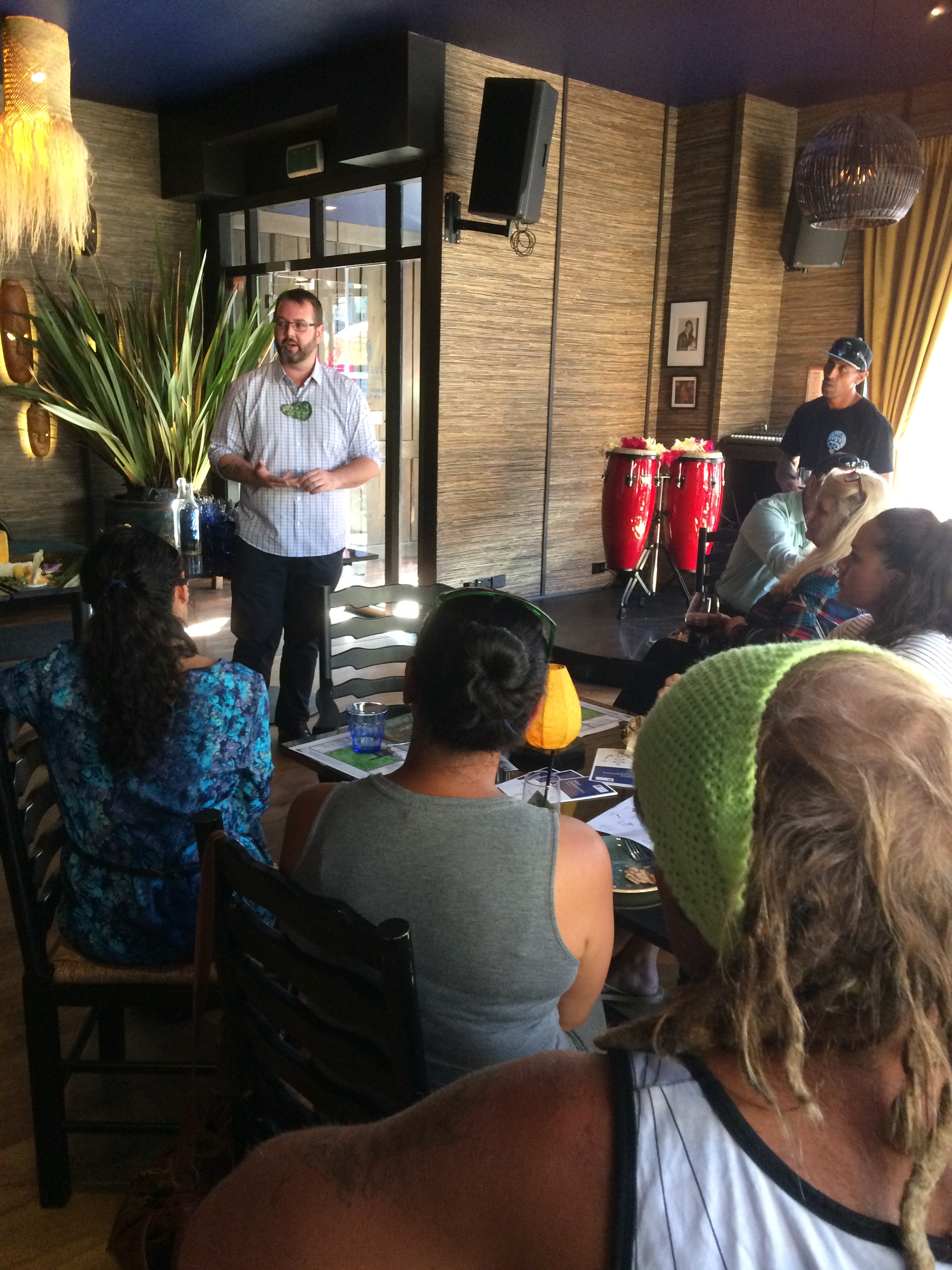 There was a wealth of business experience and knowledge, some gained in New Zealand and overseas. There were some in the ideation phase, some startups, others were wanting to upscale their current business and there were well established businesses across the private, iwi, and public sectors. Connections were made (overheard: "I am based in Wanaka too - great to meet you"), new relationships developed and there was a real interest in promoting and helping others to develop ideas and grow their businesses.
The businesses represented included: building, supplies, health, wellness, whānau ora, food and beverage, iwi and marae development, tourism, cultural tours/experience, education and language development, tamariki ora, event management, finance and accounting, cafe and restaurant, farm/shearing.
What next?
Holding breakfast or after hours networking hui was supported as a way to get to know each other better, use and promote services, and support the growth of the Māori economy in the Central Otago region.
Contacting the agencies who attended as well as other national and local networks was also highlighted as ways to build business knowledge and get access to investment advice and support. Māori Women's Development Incorporation (which had to postpone its attendance at the last minute) was mentioned as an agency that supports Māori enterprise and innovation.
Whanau were encouraged to use the KUMA website, facebook page and KUMA's extensive email list to promote their businesses and themselves.
The next KUMA organised interagency hui will be in Murihiku around the end of April.
~ kia tipua tahi ai ~